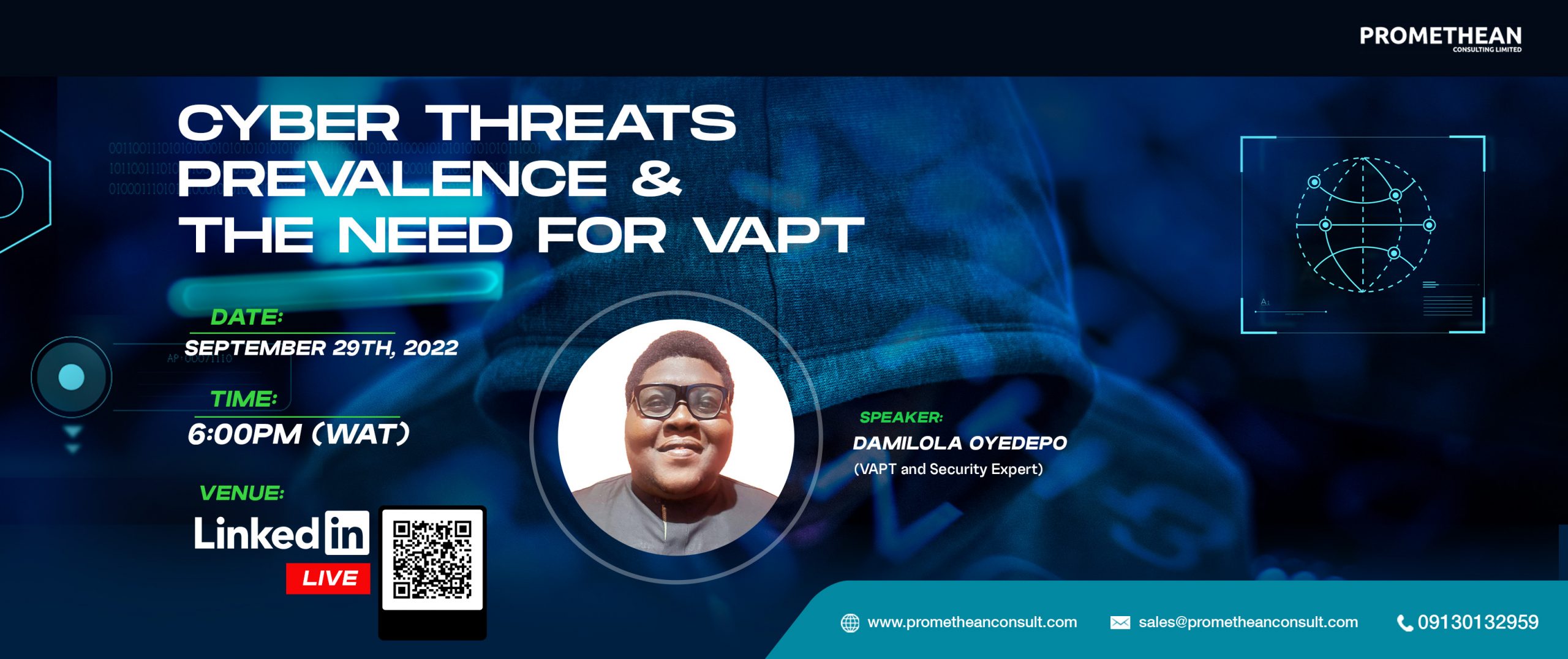 WEBINAR: CYBER THREAT PREVALENCE & THE NEED FOR VAPT.
17
17 people viewed this event.
Cyber dangers are greater than ever now because of digitalization and digital transformation, which have created new IT security vulnerabilities. Due to the rise in attacks, cybersecurity will continue to be a significant business area in 2022, necessitating that organizations consider their requirements and the way they manage their security systems.
According to businessday.ng, "The recent Check Point Research Threat Intelligence Report for Nigeria reveals that the number of attacks experienced per business each week is 2,308 across all industry sectors collectively. The per-industry analysis reveals this figure is higher still for businesses in the finance and banking sector."
Cyberattacks can target all business sizes and industries. Hackers can target anyone, whether they are a large player in the financial sector, a small organization in the services industry, or a small retailer. Cybersecurity is now necessary for all businesses desiring to maintain the sustainability of their operations,
We suggest you identify the threats and implement the preliminary precautions required to safeguard your business and its systems.
During this webinar, you will discover how with vapt;
• Potential vulnerabilities, how they have changed, and the hazards they pose.
• How can you best defend your company from cyber risks?
• What steps should be taken and how many risks can be reduced?
Join Us on 29th September 2022 by 6:00pm (WAT)